By Chanel Worsteling, AISA Child Protection and Well-being Programme Manager
On the 11th March 2020, WHO declared COVID-19 to be a global pandemic. In just a few short weeks, the world that we knew was altered dramatically as all countries ramp up efforts to halt the spread of the virus. Bans on travel, self-isolation, new social distancing regulations, the closure of our regular places of entertainment and now schools have ushered in a new normal, leaving many of us reeling at the rate and extent of life changes we are forced to adjust to.
Amidst the flurry of activity that necessarily arises as schools switch to online learning and consider ways to support students virtually, it is important that we as an international school community extend that same care and support to our international school educators, particularly when many are facing this crisis far from home and usual networks of support.
The paradox of the COVID-19 crisis is, though we are all forced to adjust to a new normal, each of us will nonetheless experience the crisis differently, and that is absolutely normal. For some, there will be disbelief, shock, confusion, frustration and even anger at the new limitations to our freedom. You might experience this by feeling overwhelmed, feeling a bit teary, struggling with sleep or just not feeling yourself. Fear and anxiety are also normal responses to what has become an uncertain world.
As an international educator, feelings of doubt or uncertainty about your vocation may arise as you, or those around you, question the viability of international life and its inherent risks. Increased loneliness or feelings of isolation may also arise, especially for people living abroad without a partner, separated from children or those in a new international community. Feelings of loss may be another way in which international educators experience this crisis. Loss of travel or holiday plans, loss of community, loss of regular work schedules and for some, the loss of home as many have been forced to unexpectedly relocate or return to their 'home' countries. Added to this are additional challenges and stressors faced by international educators in the AISA region. For instance, limited access to a robust health care system, insecure provision of essential services such as water and electricity supply, the growing security risk posed by being a 'foreigner' and the very real threat of escalating civil unrest. All these, understandably, heighten fears and anxieties in what is already an anxiety-provoking time.
Needless to say, the emotional impact of COVID-19 touches us all. Our pre-COVID-19 internal or emotional equilibrium has been disrupted, for some dramatically so. Offered here are some practices to help international educators find a new equilibrium or way of being in the midst of this pandemic. Though our world might now feel out of control, there are ways in which we can strengthen ourselves and even build our resilience to cope with the increased uncertainty and sudden life changes.
Physical self-care
First things first, take care of your physical self. In the midst of stress and life challenges, taking care of ourselves physically can be the last thing on our mind. But it shouldn't be. Stress and emotional upheaval can make us more vulnerable to sickness, which is why it's so important to take care of ourselves physically. Get lots of sleep, eat well and find ways to exercise and keep your body moving. Exercise is not only good for your physical health, but it supports your mental health as well. Perhaps try getting creative with exercise by involving others you live with or trying to get out in nature which again has benefits for your mental and emotional well-being. Moderate your intake of alcohol, caffeine and sugary snacks that might be more readily available as we spend more time at home.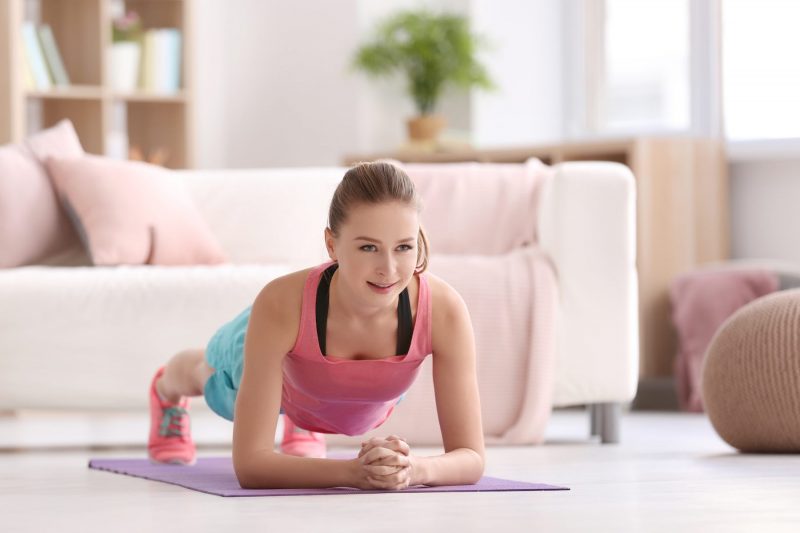 If now working from home, take regular breaks and limit the amount of time you are spending at your computer. With our normal routines disrupted, think about establishing new routines to help maintain a sense of order and control. This can include good hygiene practices, for instance, hand-washing every time you return home or before you prepare food, etc.
Emotional self-care
It is normal to be feeling a range of different emotions right now. Exercise self-compassion and take some time out to self-reflect and acknowledge your emotions. Cry if you need to and laugh when you can. Journaling, writing, painting and drawing can be helpful ways to express our emotions and of course talking with a friend or colleague can be therapeutic. It's important not to compare your emotional response with others, remembering that each of us will experience and respond differently to this crisis.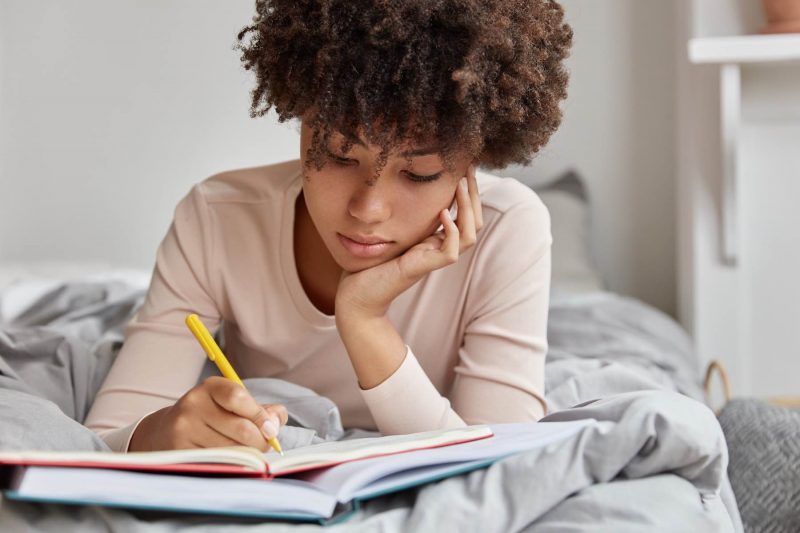 If you need help, reach out to others. Connection is key to our well-being, and though we are now limited in how we can connect, it is more important than ever to maintain our connection with others. Get creative with how you might do this virtually. Host a virtual drinks night, games tournament or trivia party.
Perhaps a positive aspect of the imposed restrictions to our freedom is the new slower pace to life that we are forced to adapt to. With my kids now home more than ever, we are making a deliberate effort to cook together each evening and make the evening meal a time to connect and have fun together. Making new positive memories also helps us to remember to practice gratefulness. Considering the many things we have to be grateful for keeps us feeling positive and hopeful.
Learn something new about yourself. Embrace your newly acquired alone time by intentionally exploring your inner world. Now might be the perfect time to reflect on life, what's important to you, your strengths and how you might use them to support your personal growth.
Now is also an opportune time to consider how you can support those in need in your community. Doing random acts of kindness is another way to foster a connection to our community as well as helping us to stay positive and hopeful.
Cognitive self-care
Think about your thinking. We all have a tendency toward the negative, so be mindful of what you are thinking as our thoughts impact how we feel and behave. Focus your thinking on what you can control and try to let go of things out of your control.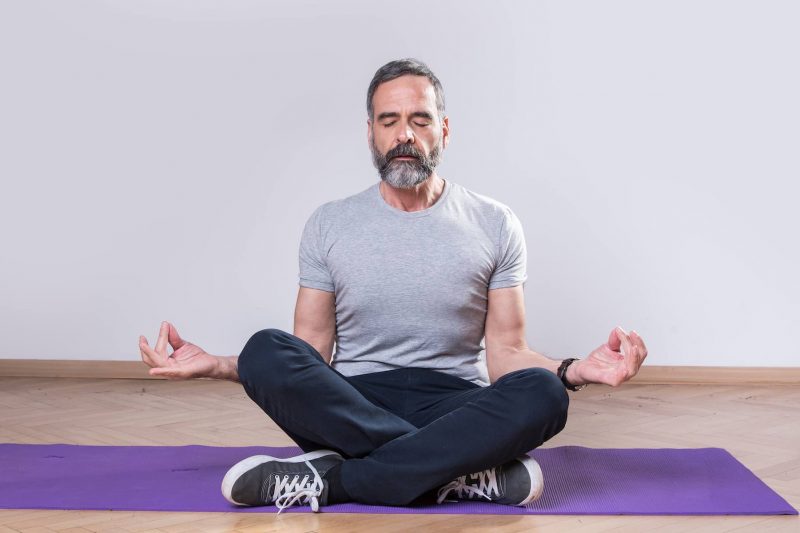 Practice mindfulness so that your awareness is tuned to the present moment, rather than focusing on the future and all its uncertainty. Meditation may be another useful practice to help foster a greater sense of calm. Guided meditation that uses imagery may help you build an internal tranquil place that you can return to when you feel anxious or stressed.
Though we don't want to numb ourselves to this crisis, it's ok to distract ourselves with some Netflix or a good book so that our minds aren't overloaded and overwhelmed by the magnitude of the pandemic. Whilst homebound, you may find more time to get creative and practice that instrument that's been gathering dust, paint, cook, read the unread books on your bookshelf.
Limit your media intake and only use reputable news outlets to keep up to date.
What can your school do to support its educators?
There are a number of simple strategies that schools can adopt to support the emotional well-being of their staff:
Open communication. The only certainty of this global health crisis is the huge uncertainty it is creating. Each day, the rules and regulations set by our governments are changing, and for international educators, this is particularly challenging when living abroad and trying to stay on top of the local climate, as well as the situation back 'home'. Open, clear and supportive communication that put the needs of educators and students at the forefront is needed to help alleviate the fears and anxiety faced by our international school communities.
Foster community. There are many ways that we can create a community, even as we maintain social distancing rules. Create communication trees so that everyone is contacted regularly, particularly those that may be living alone or struggling with feelings of isolation and loss. Host virtual get-togethers or small walking groups. Establish a system so that people can share any needs.
Be flexible. By acknowledging that we are all in different situations, and will have different reactions to this crisis, offer as much fallibility as possible to staff so that they feel a sense of control in how they might want to respond to the crisis to keep themselves and their families safe.
Offer support. Be available to staff who may want to talk about their needs or fears during this time. Make online counselling available to all school staff.
Relax expectations. In times of high stress and anxiety, the reality is that our attention and ability to focus is greatly compromised, i.e. our bandwidth has just been dramatically reduced. Added to this are the practical changes to life we have had to adjust to. We may now be working from home whilst simultaneously home schooling our own children as well as undertaking household chores as home help become unavailable at this time. Reaching out to family and loved ones back 'home' and keeping in touch with those around us can also take a great deal of time and emotional energy. By acknowledging that our safety, well-being and the needs of our loved ones are the priority right now, schools will help staff feel supported and cared for which will enable them to better support their students.
Celebrate. As a community, remember to celebrate achievements, big and small. Acknowledge when staff go above and beyond and the sacrifices people are making to support their community.
Resources
Coping with COVID-19 Articles
Webinar
Meditation and Mindfulness Apps
Insight timer
Smiling Mind
Stop, Breathe & Think
10% Happier
Online Counselling
Similar posts
See all posts