By Dr. Daniel Jubert, Headmaster, American International School of Cape Town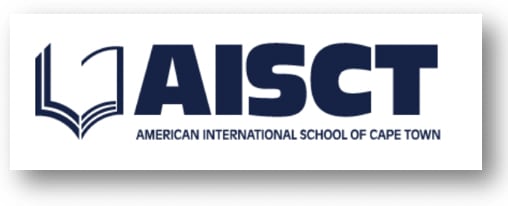 I have been reading and watching how staff and students in Europe and Asia are returning to campuses. Your stories are inspirational and give hope for the future for all of our schools. Our reopening did not quite go to plan.
Here in Cape Town, we were given the green light to slowly open back up our campus last week. With many resources on hand from other generous schools around the world, we developed comprehensive health and safety policies, procedures, and protocols to welcome back our office and support staff. Screening and orientation took place the first morning, and the campus was buzzing again with staff members, all in good spirits to be back at work.
And then, the hammer dropped. On Tuesday evening, after only our second day back, I received a phone call that one of our cleaners who had been on campus received a positive test result for coronavirus. This staff member was sick in April, tested at the end of April, and received her test results 13 days after being tested. In her mind, when she returned to school, she was fine. She did not report that she had been tested or had been sick, as was required on our intake forms. (As a side note, she is fully recovered and has no further health complications.
When this news broke, staff went into a frenzy. I was getting questions about if they now needed to self-isolate for 14 days, if they needed to stay apart from their families, I had one staff member ask me if her father, who she lives with, had to now shut down his business and quarantine. I had staff asking me that if they were in contact with another staff member who was in contact with this staff member, now what? I was not prepared to hand out all of this medical guidance.
I had no choice but to close down the campus for three days to undergo a full cleaning. The majority of staff believed they now needed to self-isolate for two weeks. Quickly, there was a need to operationally define "close-contact" and determine, from an HR perspective, what the school can and cannot request of employees who "feel" they have been in close contact. The local South African "CDC" was a great resource, as was the US state department's regional medical officer to Africa. By all accounts, no one on campus fit the description of "close contact," which is within 1 meter for at least 10 minutes in an enclosed environment.
Despite these facts, one of the main tactics within the country has been a campaign of fear to avoid the virus at all costs. There aren't enough COVID-19 tests available for someone to walk into a clinic and get tested, so isolation is the recommended tactic. Half of the staff that were present at school felt they had been in "close contact" and elected to self-isolate for the 14 days. They were genuinely fearful and many were in a state of panic. So, after two days of our return, half of staff were now on sick leave. Not the grand opening we were hoping for.
There have been some key learning experiences through this process, and I share to hopefully help you learn from some of our mistakes!
PROTOCOLS: Health and safety policies, procedures, and protocols only work if people follow them. When this is broken, the entire system falls apart. I can't stress enough how important this is for all to follow from first day staff are back.
MANAGING FEAR: The panic that comes after an individual on campus is confirmed positive for COVID-19 is intense. I would recommend having a direct line to a medical professional to assist with the questions that come in. Many of our staff members are requesting counseling services, which we are providing.
KEY STEPS FOR ALL: Make sure to outline what your response is for a positive COVID-19 test on campus. We didn't have this in our documents, and it showed.
DEFINITIONS: Operationally define what "close-contact" means. There is a lot of misconception around when one should self-isolate.
FIDELITY: While we thought staff had been separated into small cohorts, in reality, it didn't happen. People crossed paths in the staff rooms and the office spaces. Over the course of two days, the positive staff member had interactions with almost everyone on campus. We are now looking to have staff members work in shifts to keep people fully apart.
SOCIAL DISTANCING FOR ALL: We are increasing the number of areas for staff to make coffee/tea and heat their lunch. Our staff rooms were an area where too much contact was occurring.
FLEXIBILITY: A benefit we provided to our most at-risk employees was transportation to and from school. This has backfired as the majority of the people on the bus are now self-isolating, as they feel they were all in contact with the employee who tested positive. We are rethinking if this is a benefit we can continue as it puts "all of our eggs in one basket."
MANAGING FEAR #2: After an incident such as this, a lot of time and energy is spent addressing staff fears and concerns and reassuring everyone the campus is safe.
All of this aside, there have been several positives from this experience. We are back on campus this week with more staff and everyone is taking the health and safety measures extremely seriously. No one else has developed any symptoms and we have managed to secure testing for those that requested it this week. As the incident occurred so early into our campus reopening, it had no impact on our instructional delivery, which remains virtual. We will come back from this stronger and, the next time someone on campus tests positive, we will be far more prepared!
Similar posts
See all posts